Australia alight again
Australia is again facing a toturous summer of bushfires (wildfires). Each summer it seems to get worse. In recent days catastrophic fires have started in Victoria nd NSW with hundreds of homes being lost as well as many lives. Remote communities have been isolated. The navy is being used to evaculate one of them.
When I was in Redmond, amongst the snow, in 2007 I logged how my state was alight. It has happnened again previously (eg Black Saturday Feb 2009 .. 173 lives lost). Its happening again now.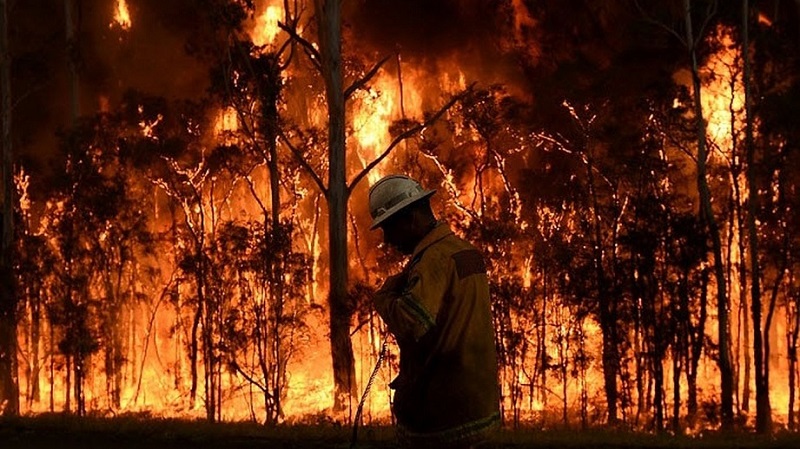 An inferno These fires are at 1000+ 0C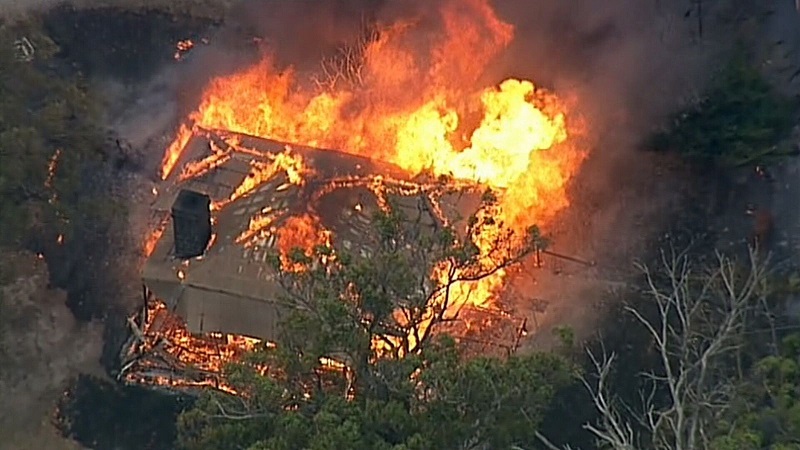 A property goes up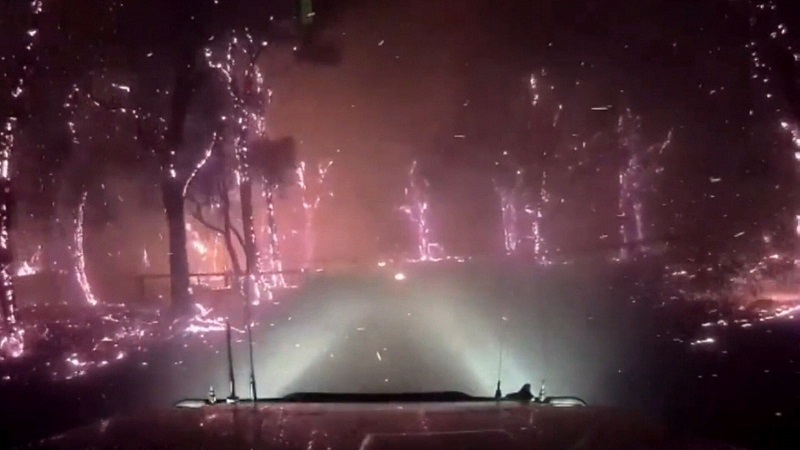 Eerie scenes for emergency services travelling through fire-ravaged areas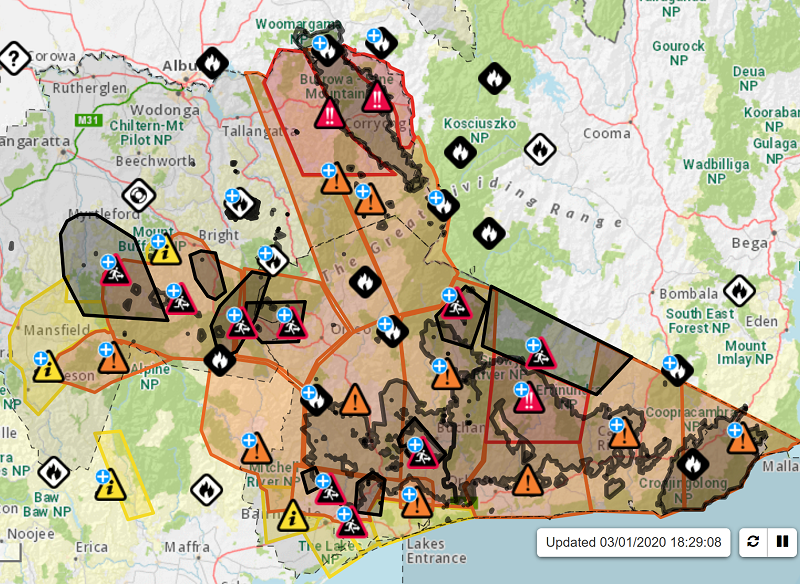 Fire map Eastern Victoria


Bright in Victoria, near where my sister lives (Myrtelford) has been to eveacuate. 430C expected tomorrow with strong winds. It is feared that 2 fires south of Bright will merge.

Fire map around Bright Victoria


It jas been noted that merged fires can race at 20+ km/hr
Fire around Corryong will get worse before it gets better.
Wildlife is being decimated.
It's now a plume fire which means it creates its own weather.
Navy ships have left Mallacoota (far east Victoria) with 1000 evacuees.
Two deaths in Victoria, and 7 in NSW. In Victoria 20 other are unaccounted for.
Nearly 500 homes lost in NSW.
It possibly won't be over until seasonal rains come which of late don't come til March!
And the worst is yet to come over the weekend!
---
| | | |
| --- | --- | --- |
| | Topic | Subtopic |
| Next: > | This blog site construction | Latest |
| < Prev: | .NET Core on IoT | Quickstart Apps |
| | | |
| | This Category Links | |
| Category: | General Index: | General |